One of my biggest movie pet peeves is when I see a scene in a trailer that doesn't make it into the final cut of the film. The James Bond franchise has had several of these moments. Sometimes it comes down to a mix of "that works better for promotion" or editors simply having to do their jobs. Here are some that stand out to me.
SPECTRE
This has to be after Sam Smith's song, and just before James getting chewed out by M for the Mexico City fiasco. I'm a sucker for a James at the office scene, plus DC has  a really cool walk here. Justifiable swagger.
QUANTUM OF SOLACE
This trailer shot of James, impeccably dressed with a machine gun, was used heavily to promote QoS. Or could it have been an original opening shot of the movie?
CASINO ROYALE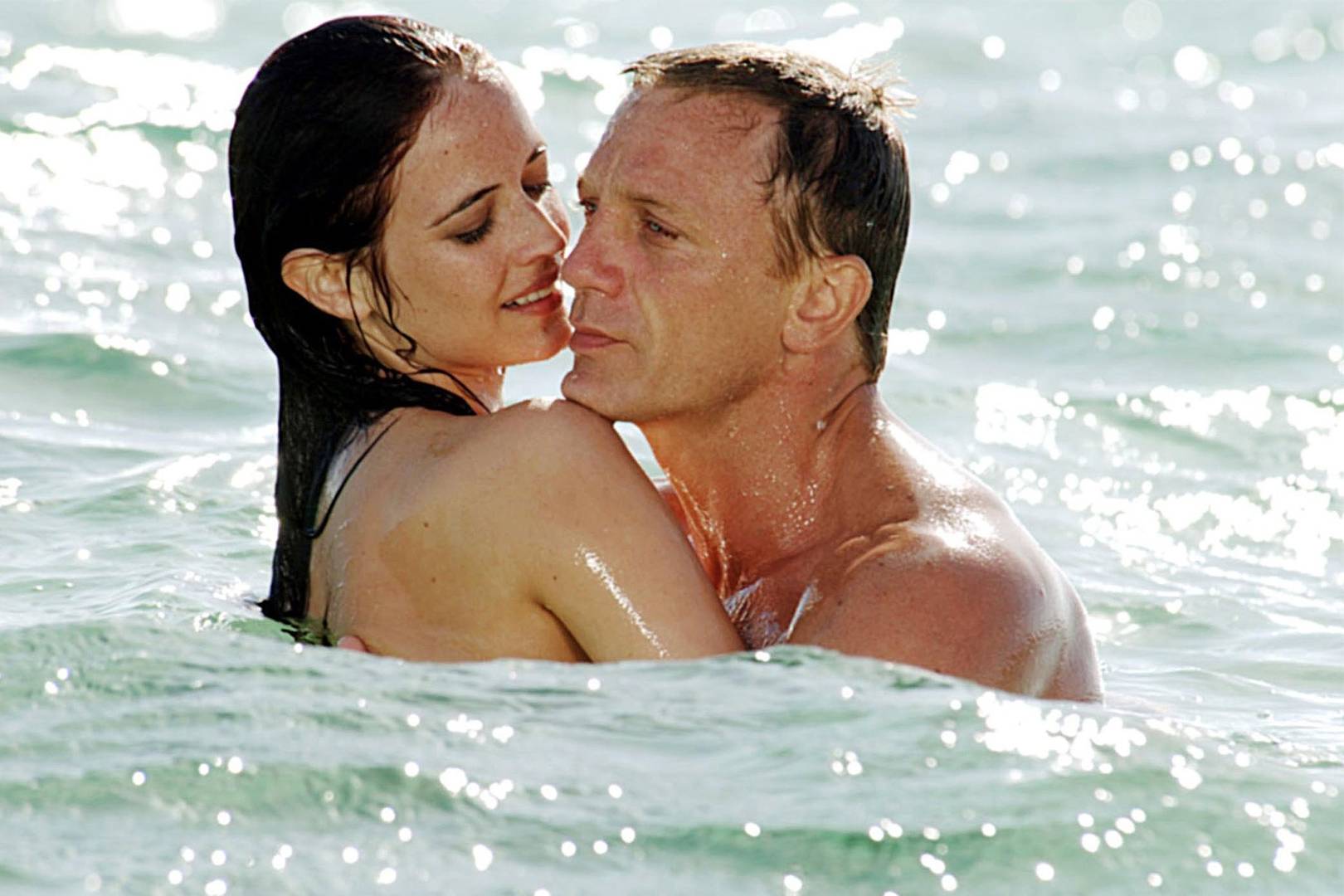 In the trailer for Casino, we see Bond and Vesper going at it in the ocean. For the film, we get them snuggling on the beach discussing what their future together will be like.
LICENCE TO KILL
Clearly only used for the LTK teaser trailer, we do get to see James Bond showing us his bad side. And no. We don't want to be on it.
A VIEW TO A KILL
At the 1:08 mark of the teaser trailer we have Bond introducing himself to Pola Ivanova. Which of course isn't in the movie, because they apparently go way back.