I guess since he already resembles a real life Bond villain, it would only make sense for Jeff Bezos to meddle with the 007 franchise.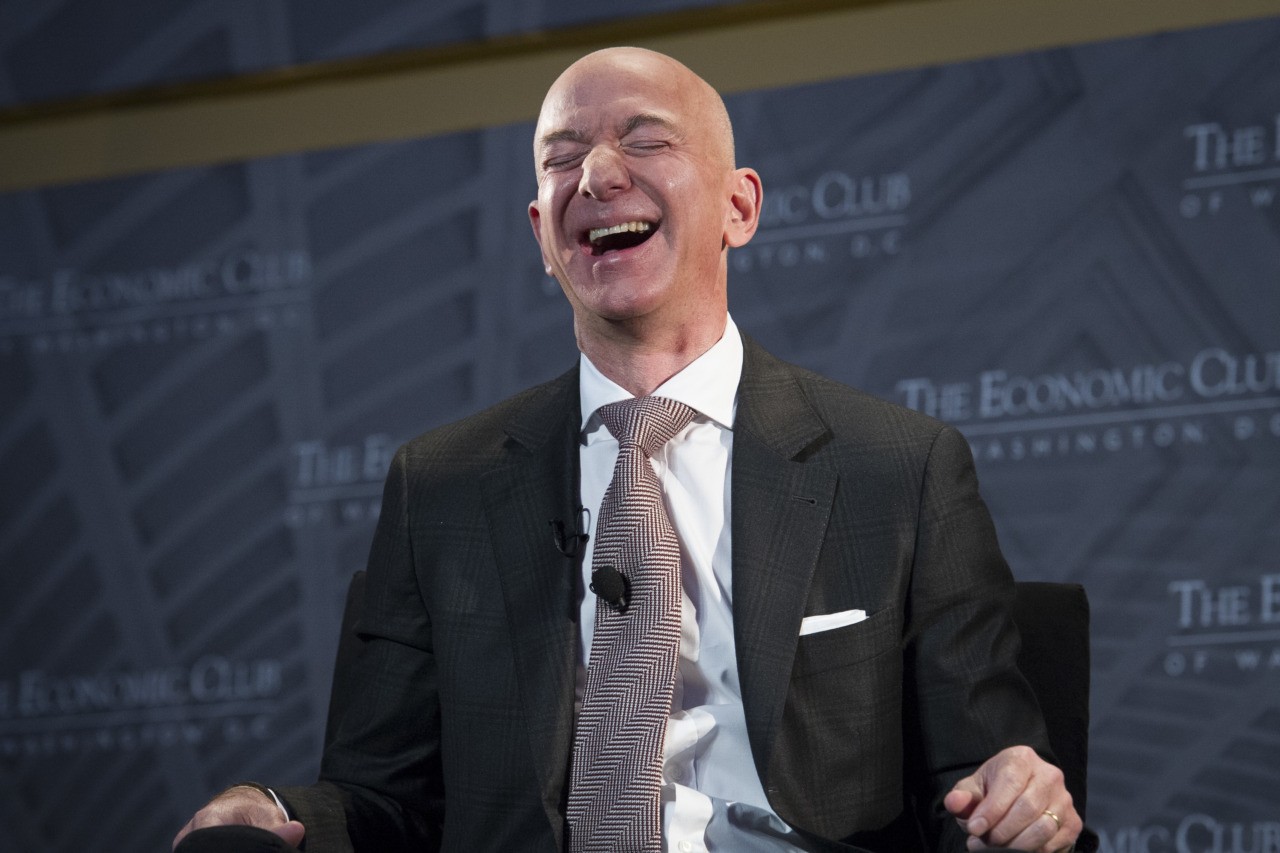 With Amazon acquiring MGM seemingly inevitable at this point, maybe it is time to start thinking about what this means. Sure Amazon is snatching up MGM's vast library (the Rocky franchise, Pink Panther franchise, tons of classic award winning films, etc.) but the $9 billion dollar question is: What about MGM's longtime cash-cow… the James Bond franchise?
The Broccoli family have been very protective of the EON company, rightfully so, and I don't think that will change once the Amazon overlords take control. No Time To Die will open (finally!) in theaters this Fall. I would be absolutely shocked if it got a streaming option on Amazon Prime Video.
I do have some ideas on what I would like to see for Bond when Amazon takes over…
This is an easy one. The entire James Bond library on Prime Video. Maybe even have it set up for early September, so people can watch all the films leading up to NTTD.
While I stated that NTTD will not be streamed at the same time while in theaters, I think it going straight to Prime in very early 2022 would be a wise move. Similar to what Amazon Prime Video did with another Craig picture, Knives Out.
There's a "Being James Bond" documentary floating around about Daniel Craig's tenure as 007. I would love for that to be included too.
Now that the Craig era is coming to an end, I would really hope that Amazon pushes for a Bond film schedule like the good old days. A new movie out every 2-3 years is all I ask for.
Finally, I do NOT want Bond to become like Marvel or Star Wars and start branching off with side projects and spinoffs. However, if Amazon wanted to do something like this… https://timetobond.blog/2019/03/07/what-a-bond-tv-series-should-look-like/