James Bond fans are rejoicing over the news that No Time To Die is finally, for sure this time, being released 9/30 in the U.K. and 10/8 in the U.S. That is the bright side of it all, but there is a slightly negative turn down the road.
No Time To Die will have a difficult time making Skyfall and Spectre type of money in this current COVID box-office climate. In fact, earning around $500 million worldwide would be a moral victory and even that comes way below what Casino Royale and Quantum of Solace brought in.
All of this means we might not see the next Bond flick start even pre-production until late 2023, if we are lucky. We will also probably witness a James Bond production with half the budget of NTTD. A scaled down 007 picture isn't always a harbinger of doom. Goldeneye and Casino Royale, which starred two new Bond actors, were both reasonably budgeted and both were critical and box-office successes.
With this in mind I decided to think way ahead and come up with my own idea for a lower budgeted Bond 26. I know that EON now has Amazon as a sugar daddy, but for the sake of this experiment I will act like Bezos-bucks isn't a factor.
Working title: BOND 26
Potential titles:
Licence Renewed
Risico
Devil May Care
The Weight of the World
For England
Bite the Bullet 
The Cold Shoulder
Director: Yann Demange
EON can't afford the likes of Sam Mendes, or Christopher Nolan, or Denis Villeneuve. Also, if Cary Fukunaga knocks NTTD out of the park (the buzz is there) he might become too expensive. So I choose Demange, who was on EON's Bond 25 radar before selecting their original choice… Danny Boyle. Demange would be more of a Marc Forster (Quantum of Solace) type of selection. He has only directed two major motion pictures ('71, White Boy Rick). This would be a risk, but it could pay off.
Writers: Neal Purvis and Robert Wade
Let's face the fact that these two are never going away. They have been writing Bond scripts since The World Is Not Enough. I am sure EON will have a third accomplished screenwriter to polish the script up. They have hired Paul Haggis, John Logan and Phoebe Waller-Bridge in the past to improve the work Purvis & Wade.
James Bond: ???
The 7th James Bond actor will have a tough act to follow. Stepping into Daniel Craig's tux is going to be just as daunting as when George Lazenby took over for Sean Connery. Craig reportedly made around $25 mil for No Time To Die. You can expect the next 007 to earn something closer to $2-$3 million instead. So that leaves us with a relatively unknown actor. Perhaps even less known than Daniel Craig was in 2005.
Let's get the "big name" choices out of the way first: No to Cavill, Hiddleston, Elba, Hardy, etc. I considered Aidan Turner, James Norton and Regé-Jean Page since their names have been attached in the past. But I am choosing an actor that will make most of us go… WHO?!?!
My choice to be the 007th James Bond actor is Josh Bowman.
Bowman would be in his mid-30s by the time Bond 26 started amping up. He is English, around 6'0, has been in a couple of ABC shows (Revenge, Time After Time). Bowman would be a mixture of a "safe choice" looks-wise, while also being a real gamble due to being an "unknown" product. I might even cast him last when it comes to the rest of the crew.
Main Villain: Andrew Koji
Bond producers made a brilliant choice for Le Chiffre with Mads Mikkelsen. I think Koji would be a similarly smart casting decision. He is the most interesting character in this summer's Snake Eyes. This British-born actor, of Japanese descent, is a rising star and has the makings of a memorable Bond villain.
Leading Ladies: Daniela Melchior, Logan Browning
The Portuguese Melchior stole the show as Ratcatcher II in The Suicide Squad. While the American Browning has been the star of Netflix's Dear White People for a few seasons now. These two casting decisions follow in line with past ones like Olga Kurylenko and Ana de Armas.
MI6 Staff: M (Olivia Colman), Moneypenny (Hannah-John Kamen), Q (Matt Berry)
Colman would give us that award-winning, sassy tongued M that we have been missing since Dame Judi. She has also played a spy handler before in The Night Manager. Kamen (Ant-Man & the Wasp) would be a less expensive Moneypenny than Harris, while still being able to bring something extra to the role. Berry (What We Do In The Shadows) would bring the laughs in as Q. Most important factor in casting all three of these roles… all three are English!
Henchman: Francis Ngannou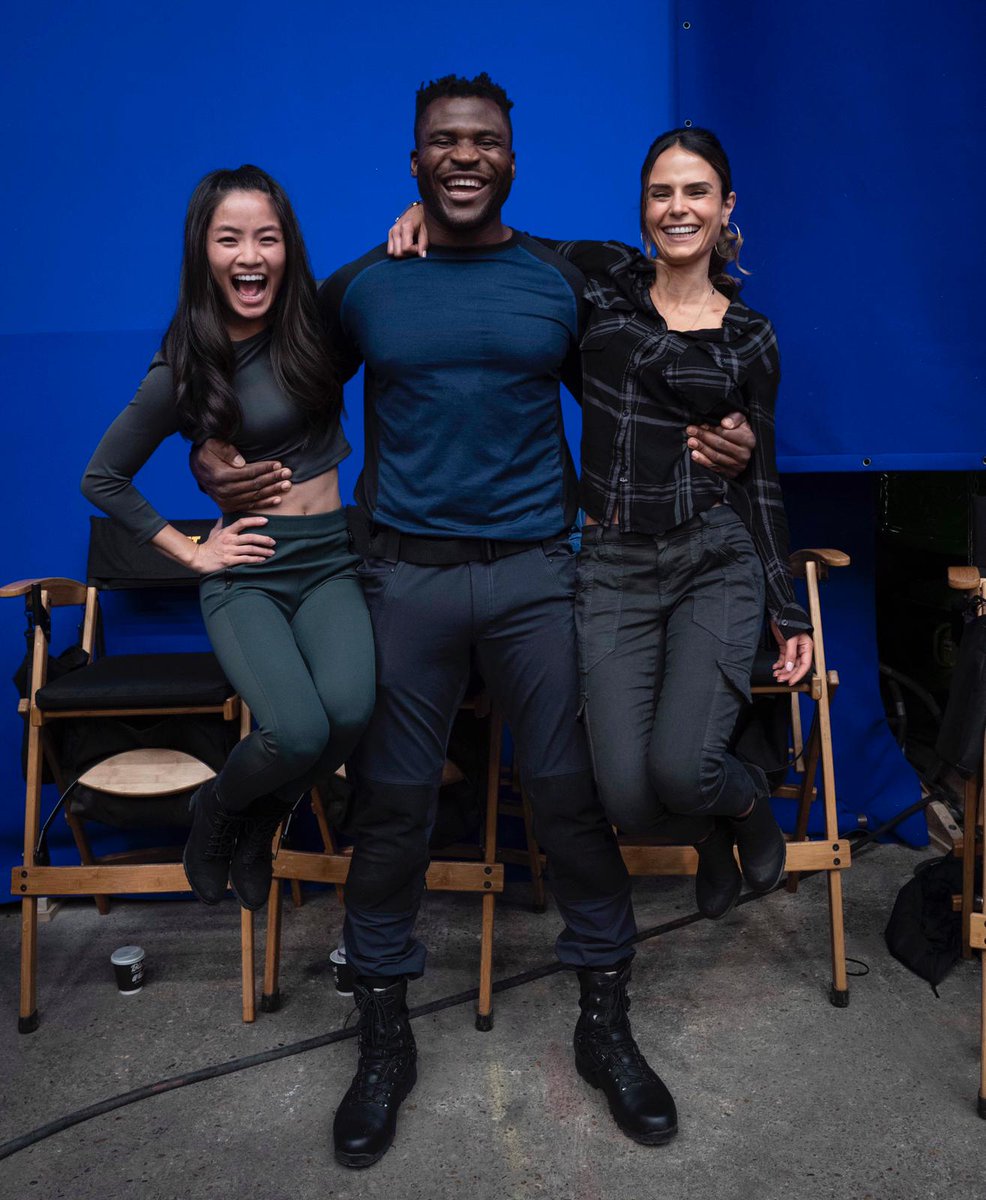 6'4, 260 pound MMA fighter, who had a bit part in Fast & Furious 9. Would be more of a Dave Bautista (Hinx) type of henchman.
Locations: Location! Location! Location! Sometimes the most important element of a Bond movie is the travelogue. Since I am acting like we are on a thrifty travel expense budget, I am afraid the usual hotspots of Italy and the Caribbean are off the map in Bond 26.
London, England (Pinewood Studios)
Budapest, Hungary (Korda Studios)
Dubrovnik, Croatia
Singapore
Costa Rica
All in all I think I could get the budget to a little under $60 million, which still sounds like a lot, but still nowhere near the usual Bond budgets of $150 mil. Don't worry, I am sure my Bond 26 won't be any cheaper than the time Steve Martin played 007.