It's only fitting that I review Live And Let Die on Halloween, since LALD is about as close as you can get to a horror Bond movie.
This 1973 flick not only had voodoo, but it is also directly tied to the blaxploitation era. Roger Moore's first turn as 007 has him traveling to places that make him stick out like a sore thumb, as well as battle quasi-supernatural elements. It truly is James Bond like you've never seen him before.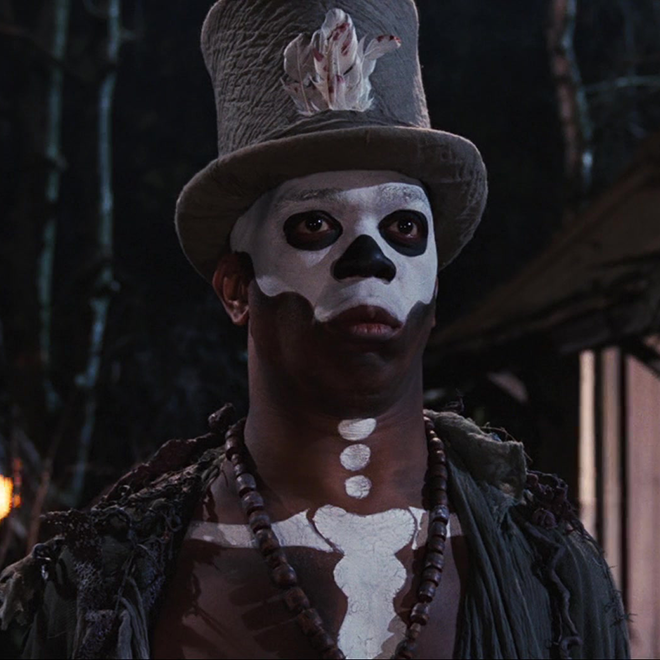 Bond's coolest moment? Roger Moore handles the "fish out of water" Bond style very well when he travels to Harlem. His intro to Solitaire is so smooth.
Bond's most embarrassing moment? Using a deck of cards to get the upper hand in a fight with Tee Hee inside the train. I have no clue what he was thinking. 
Bond's best line? After dispatching of Tee Hee and his mechanical hook arm, Solitaire asks him what he's doing: "Just being disarming darling."
Best acting performance? Yaphet Kotto as Kananga/Mr. Big is not only a menacing villain, but he has the style, intelligence and arrogance to match Bond. 
Bond's #MeToo #TimesUp moment? Bond tricking Solitaire into losing her virginity. I mean it was a fun prank with the tarot cards, but he did kind of ruin her life too. Also, Jane Seymour has a face that could start the Trojan War!
Worst line in the movie? Bond introducing Rosie to Quarrel: "Meet the man who shares my hairbrush."
What I noticed for the first time after watching this for the 99th time? Rosie Carver screams exactly like Ned Flanders.
Best action sequence? I guess it has to be the boat chase, but to be honest it goes on way too long. Also has too much Pepper. Sheriff J.W. that is. 
Who or what is the title song about? Paul McCartney's rock classic is definitely an outlier in the world of Bond theme songs. I think the song is about Bond's weary work-life.
Best looking cinematic moment? Just the look of Bond landing in NYC and then going around the city is a joy to witness. 
How could the villain have succeeded? Kananga had a great plan about dominating the heroin market, but he failed like so many other Bond villains. He had a chance to do away with Bond a bunch of times, but instead goes for obscure ways to murder him. Croc farm? Shark pool?
Which other Bond actor could have starred in this movie? I think Sean Connery, fresh off the campy Diamonds Are Forever set, could have done quite well in LALD. However, I can't see him handle the Harlem scenes better than Moore did.
Does Bond ever think he might die? He's really frightened being alone on that tiny island surrounded by crocs and gators. Can't blame him. This scene still holds up as one of the most dangerous stunts in Bond movie history.
What would have made the movie better? Having a pre-title sequence with James Bond in it.
What's in a name? Bond never changes his name, although he does pretend to be a flight instructor. Poor Mrs. Bell. 
What's in a title? Live And Let Die comes from the novel written by Ian Fleming. It's one of the few Bond titles that is never uttered in a film. 
Drinking game: Drink a glass of bourbon (no ice) each time Geoffrey Holder's Baron Samedi laughs.
"WTF?!" moment: Kananga exploding! 
Fun fact: Before hiring Roger Moore, producer Cubby Broccoli flirted with the idea of making Bond more American. He had Burt Reynolds in mind.
Overall ranking: 13th out of 25.
Review synopsis: Live And Let Die is one of the most daring starts to a Bond actor's career. While it took a couple of movies before Roger Moore was a natural as 007, he handles the action and humor like a seasoned Bond. It's far from a classic, or a top tier flick in the franchise, but LALD provides Bond fans with a lot of style and the unexpected.