We are nearly three months away from No Time To Die finally being released in theaters. No, I'm serious this time. I mean it!
With that in mind, I want to take a stab at some bold (some not so bold, but still ALL CAPS) predictions. Now remember, I haven't seen the film. I haven't read the screenplay. I am taking wild guesses here based on some trailer scenes and some potential media leaks. This could be completely wrong or very spoiler-heavy.
SPOILER ALERT?
>
>
>
>
001. FOR THE FIRST TIME EVER, JAMES BOND WILL REACH INSIDE HIS SUIT/HOLSTER FOR THE OPENING GUN BARREL!
002. LYUTSIFER SAFIN WILL HAVE THE NICKNAME DR. NO!
003. WE WILL GET A VOICE OVER OF JUDI DENCH!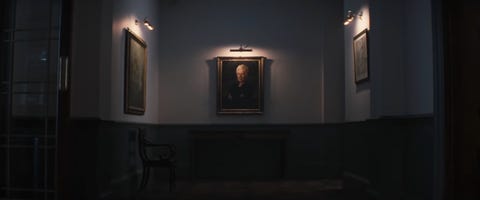 004. JAMES AND MADELEINE HAVE A FIVE YEAR-OLD DAUGHTER NAMED MATHILDE!
005. FELIX LEITER WILL BE KILLED OFF!
006. FOR THE FIRST TIME IN THE DANIEL CRAIG ERA, JAMES BOND WILL HAVE TO SAVE THE WORLD FROM IMMINENT GLOBAL DESTRUCTION!
007. THERE WILL BE SOME SORT OF A TRIBUTE TO DANIEL CRAIG'S 15 YEAR RUN AS JAMES BOND AT THE VERY END OF THE FILM OR DURING THE END CREDITS!
I guess I will have to check back on these in October.