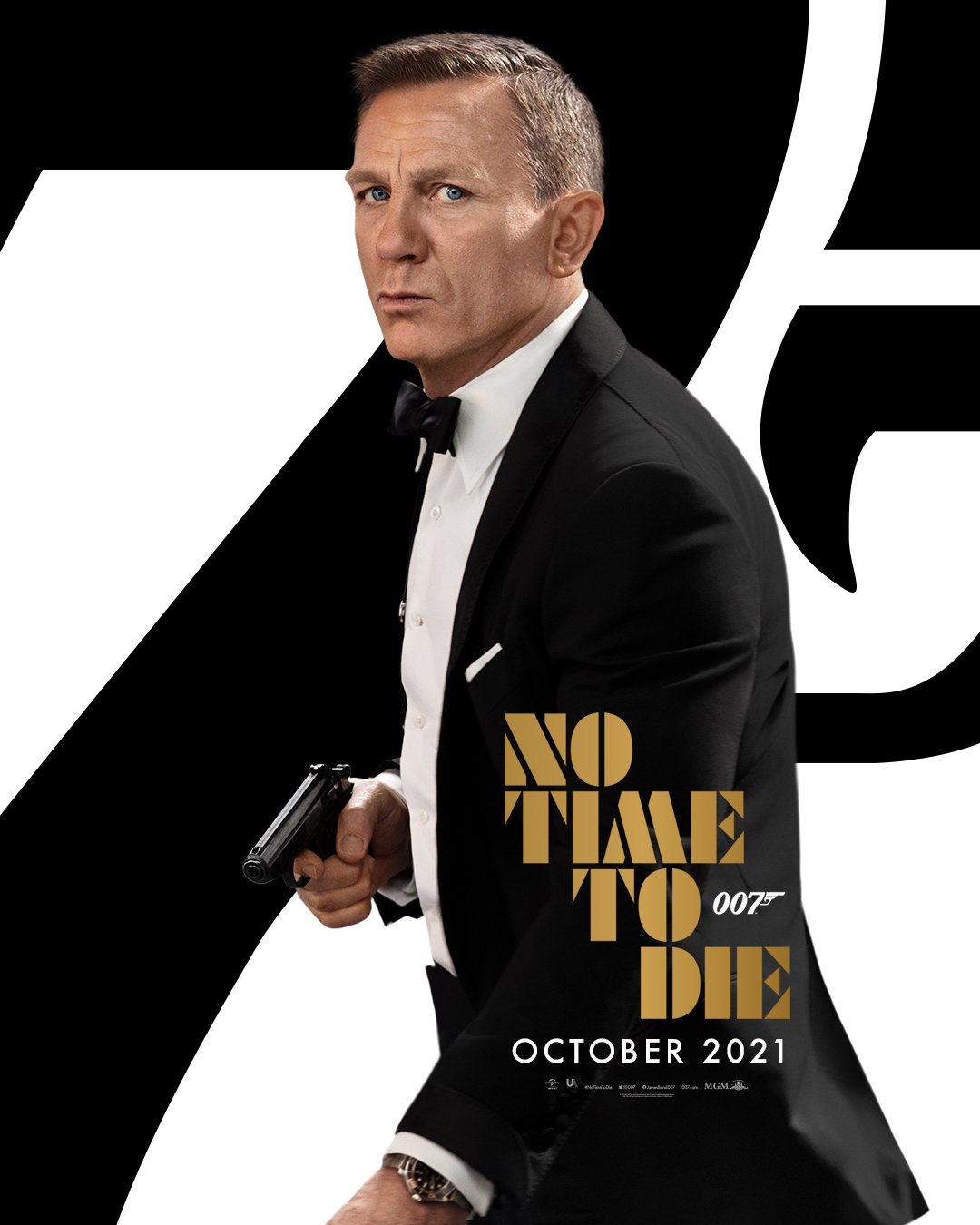 You only get delayed thrice Mr. Bond.
Last week's news that No Time To Die would be delayed again due to COVID was about as predictable as a Bond villain telling 007 their entire plan for world domination, just before Bond escapes some elaborately organized death trap.
April 2020 became November 2020, which later became April 2021, and here we are at October 2021.
So far 2021 hasn't been any different than 2020. Big budget movies are being pushed back into late 2021 and 2022 by studios who can't afford to take the risk releasing during COVID. For the next several months, the only potential blockbusters we will be seeing are at home thanks to Netflix and HBOMax. Although HBOMax will also be doing a simultaneous theater release, wherever theaters still operate.
There were rumors recently that streaming services met with the Bond producers regarding how much they would need to take NTTD into everyone's home. The amount thrown around was $600 million. The streaming services politely declined. I understand why the producers of NTTD would be looking at such a high number. Eight years ago Skyfall made $1 billion worldwide. Five years ago Spectre ended up with $800 million. No Time To Die could turn out to be the best film of the Craig era and I'm not even sure it will do half of Spectre's business this coming Fall. Let's just hope more than 50% of the world has been vaccinated by then.
Half the world is not enough?
I don't want to say I have grown numb by the delays, but I sort of have. I simply don't care right now. This picture went from must-see to I just need to see if it exists. I am sure my excitement level will eventually return to an all time high as soon as I sit down in a theater in October and I hear the Bond theme play over the opening gun barrel sequence.
I do not need another major marketing push these next six months, but I do have some ideas on what I would like to see:
Each month show us one clip from the film. Similar to when actors go on talk shows to promote their upcoming movie. Post each clip online and get the buzz going.
I know EON produced a documentary tribute to Daniel Craig's 15 year run as 007 well over a year ago. That needs to be released on EPIX or the MGM channel or perhaps even on one of those dreaded streaming services.
Release the soundtrack a few months before October. Remember that song from Billie Eilish? That was a year ago next month! My head just exploded like Milton Krest's.
We need to know what the future of the James Bond franchise is. Which company will buy it from MGM? Who are the official candidates to replace Daniel Craig? Pre-production thoughts for the next Bond film, rumored locations, etc.
I just hope this October is finally it. The time we actually see No Time To Die. Because even these old Daniel Craig posters aren't making me laugh like they once did…