From November 2019 to February 2020 to April 2020 and now to November 2020. As Holly Goodhead once said to James Bond: "Take me around the world one more time."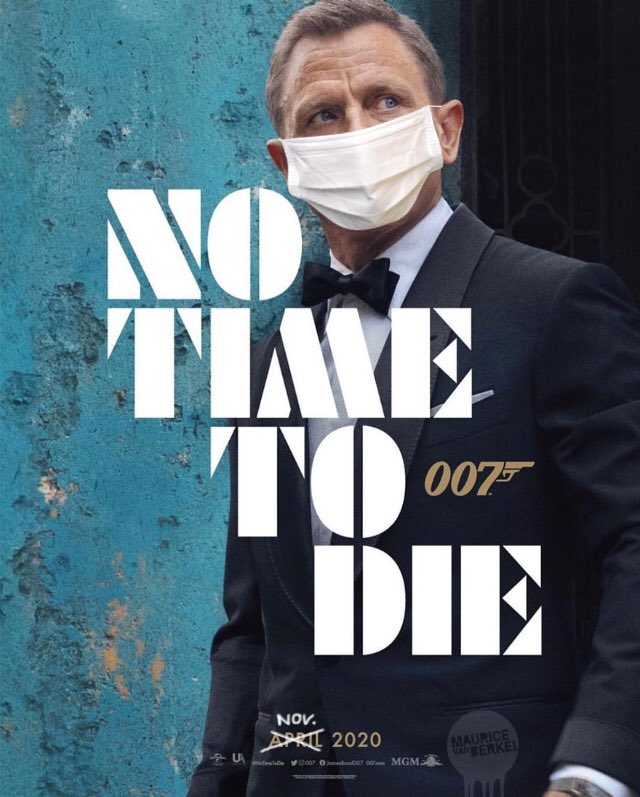 '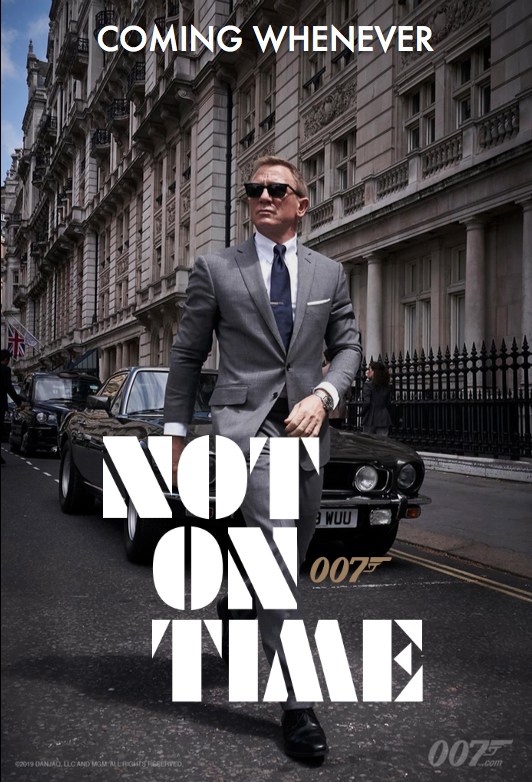 Here we are. What has felt like the Bond movie we have been waiting forever for, just got a little more forever-er. Wednesday, March 4th became a dark day in Bond cinematic history. The producers and studios announced that they had decided to move the release date (3rd time is the charm?) of No Time To Die from April to November after "careful consideration and thorough evaluation of the global theatrical marketplace". This felt like The Blofeld Who Stole Christmas.
Of course, this is all about the current global epidemic – coronavirus. More so the global movie-going markets, specifically in Asia where the virus has shut down most people's normal daily routines. Some schools are closed, sporting events postponed or being played in empty stadiums and arenas, and of course many movie theaters shutdown. Perhaps the most affected area, outside of the Asian markets, is Italy. It would be difficult to show that stunning pre-title sequence in Matera and not think about those being touched by this horrible illness.
By pushing the global release date nearly seven months, MGM will lose close to $50 million. Some experts estimate that if they hadn't done this and opened on time, the loss would be closer to $300 million. Skyfall made $1 billion worldwide and Spectre made $800+ million globally, so it is easy to understand why the producers and studios thought Daniel Craig's final turn as 007 would bring the same financial success as before. Now it is all up in the air. Are we sure things will be back to normal by November? Let's hope.
Two well-known James Bond fan sites did write an op-ed about possibly delaying the film. While I respect their opinion, I'm not sure it was necessary to speak on behalf of all the Bond fans around the world. We may never know if this letter truly made an impact on the decision to postpone NTTD. The bottom line is that there is no easy solution. The best I could come up with was release the movie in April, on time, in areas less affected by this coronavirus outbreak. Then release the movie in November for those Asian markets and for Italy. Of course, you have to take into account the possibility of the movie being bootlegged by then. So once again, No Time To Die? No Easy Answers Here.
The promotions were coming in hot and heavy. Here in the United States the first few days of March were flooded with so many new commercials for No Time To Die, I thought maybe Mike Bloomberg had bought EON from Barbara Broccoli and Michael G. Wilson. Not to mention the magazine coverage, cast interviews, and Daniel Craig hosting Saturday Night Live this weekend. This should make for an awkward monologue.
Here's the last No Time To Die footage we will see for a long time…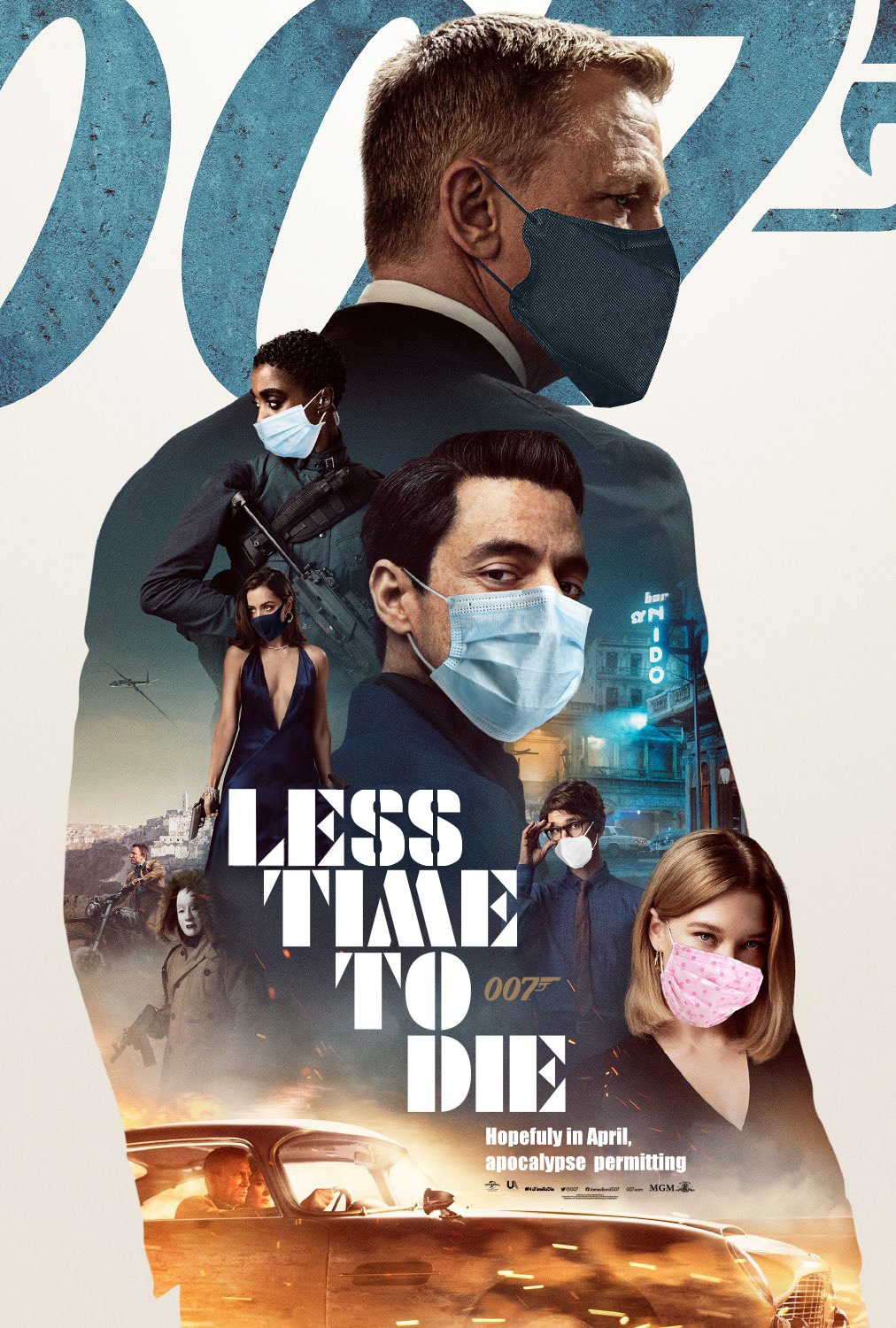 There are quiet a few blockbuster movies that will have to make this same tough decision very soon. Black Widow, Wonder Woman 1984, Top Gun:Maverick all have a lot on the line for their respective studios. Will they follow the Bond producers' lead, or take the gamble 007 was too afraid of?
Does this delay make 007 fans want to stay home in November? Of course not! In many cases, this will make audiences flock to see it in droves. It's hard to say worldwide, but I could see No Time To Die equalling or topping the box-office numbers of Skyfall. It still feels like a dream (or nightmare) and I'm sure when April 10th hits the calendar I'll relive the double-oh-seven stages of grief.
So ask yourself: When will it feel real? Are you losing your mind, wondering if this movie actually exists? Aside from the spectacular clips in the trailers and commercials, do we actually have a full-length feature film pushing three hours? As a Bond fan when will it all feel real? I know for myself, I'll be sitting in an IMAX theater on Wednesday, November 25th, looking around to make sure this isn't a dream. It will feel real for me when I see that opening gunbarrel. I'll let director Cary Fukunaga explain the feeling.