It's finally here Bond fans! Well, sort of. Last night, we got the teaser for the teaser, so to speak. By Wednesday morning, we will all have the first trailer for the 25th James Bond adventure, No Time To Die.
In the meantime, lets analyze a few of the shots we have already witnessed.
SHOT #1
A casually dressed Bond opens up what appears to be a garage door. I'm thinking this takes place not too long after the pre-title sequence, after his Aston Martin DB5 gets all messed up (again). Perhaps this is where he's storing his backup vehicle… the Aston Martin V8.
SHOT #2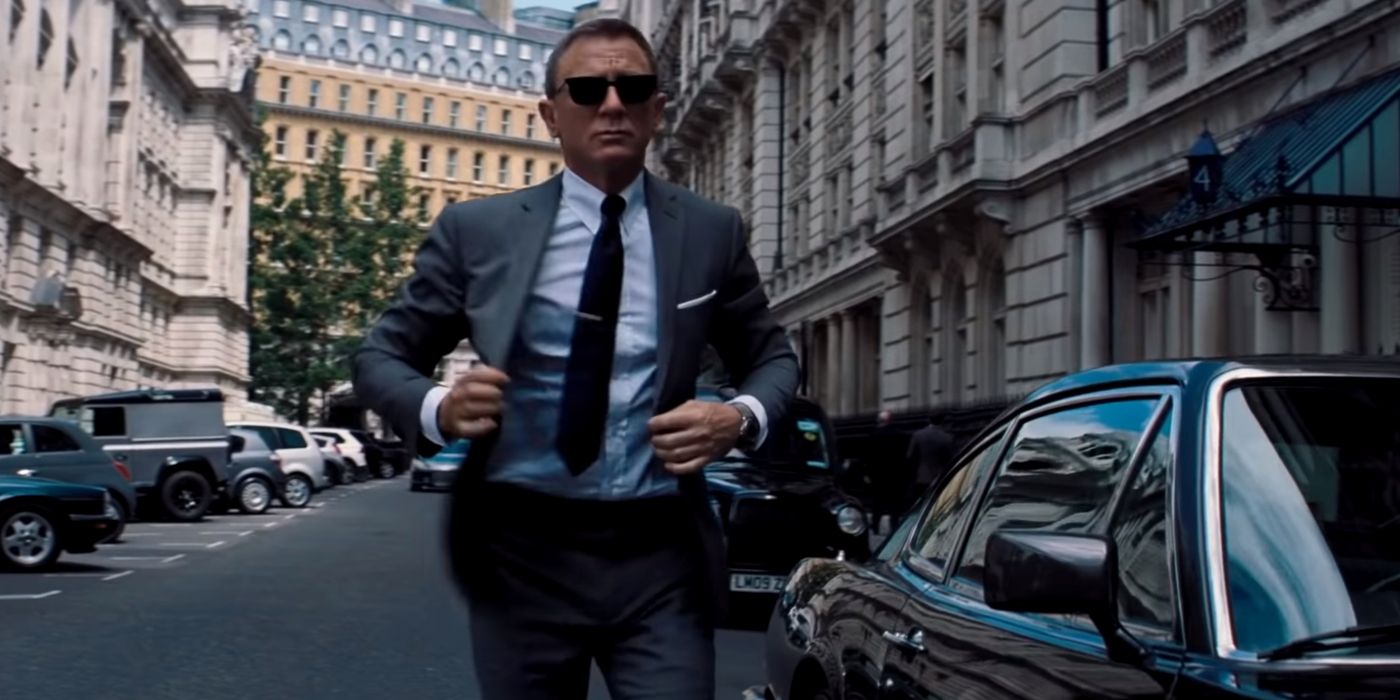 This is a scene we already knew about. There was a poster of this same sequence a few months ago. Bond cooly stepping out of what appears to be his AM V8. This to me seems like James back in London for the first time in a while. Perhaps reuniting with Moneypenny, Q and M.
SHOT #3
Another shot we shouldn't be surprised to see. There is going to be a very cool Land Rover battle going on. This was filmed in either Scotland or Norway. But we have learned that the license plates of the baddies are Russian.
SHOT #4
Here we see Lashana Lynch as Nomi (the current 007?) and she is in a sweet new ride. Could she be keeping an eye on James Bond throughout his mission?
SHOT 5#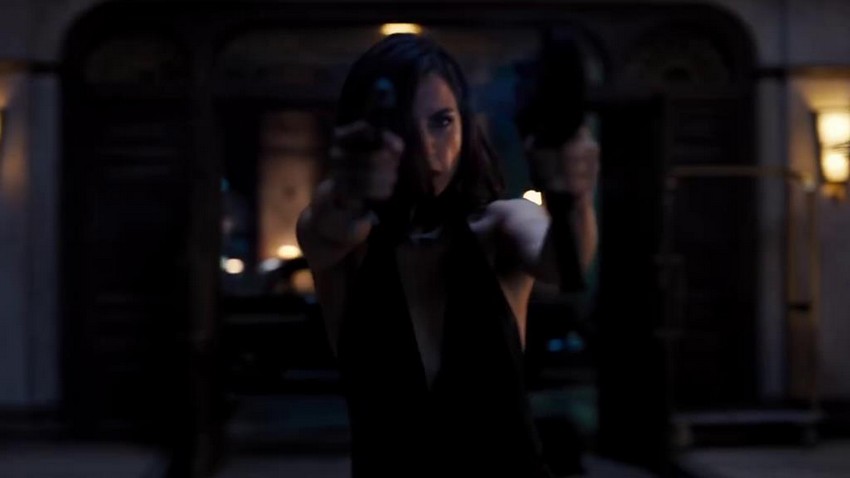 Ana de Armas, fresh off working with Daniel Craig in Knives Out, is back with him and she is blasting away. Her character Paloma is still a bit of a mystery. While she looks like a femme fatale, recent reports have her character as an ally to James. Her scenes are supposed to take place in Cuba.
SHOT #6
This the WOW stunt of the teaser-teaser. We had seen some filming of this in Matera, Italy. It's hard to tell from the shot, but I believe that is James on the motorbike doing an insane jump over a crowd. This will take place in the pre-title sequence.
SHOT #7
Can't have a James Bond flick without him looking as suave as can be in a tux and in a partying setting. I believe this also takes place in Cuba, and I'm guessing this is his (and our) introduction to Paloma.
#SHOT 8
The DB5 still has its weapons. This is during the PTS and it appears James and Madeleine are surrounded by baddies holding guns. Once again, another look at Matera.
#SHOT 9
This the shot everyone is talking about. Is this a masked Rami Malek as the villain Safin? While I'm all for this mysterious take… he looks like a cross-dressing Kabuki killer… I have a good idea that this is him as the villain we saw very early into the production shooting in icy Norway.